Strengths and Development


Department
Strengths
1. Ed
ucator preparation: After completing 128 credits of course work, the student will get the Bachelor degree diploma including 26 credits towards the Educational program.

2. "Childhood Potential and Creative Design" cross-area program: The department has collaborations with the Department of Product Design to promote students' ability to develop instruction tools and toys.

3. "English Teaching" cross-area program: The purpose of "English Teaching program" is to improve the students' capacities to teach English to children and therefore raise their competitiveness while seeking future careers.

4. Establishing brand name and job security: The department has collaborations with many well-known education institutions in the middle part of Taiwan for increasing students' potential job opportunities.



5. Opportunities for participating in conferences and internships abroad: The department provides the students opportunities to participate in conferences and develop internships in different countries.

6. Certificates: After students graduate, they will have the opportunities to get licenses as early childhood educators, educare givers, and baby-sitters. Students that possess these licenses can find jobs in kindergarten, daycare centers, after-school care centers or other related corporations.

7. Distinguished Faculty: All of the full-time faculty members of the Department of Early Childhood Education possess Ph.D. degrees. This is a rare phenomenon and uncommon in other universities with this department.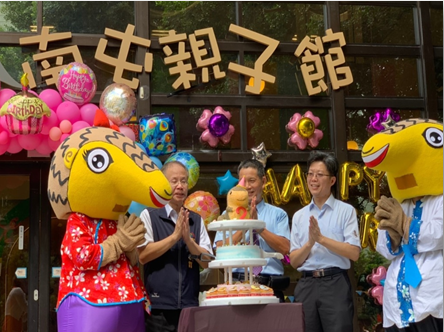 Opening Ceremony of Nantun Parent Child Center
Core Emphasis & Objectives
1. Social communication and self-expression
2. Logical and multi-cultural thinking
3. Creative design to promote early childhood learning
4. Personal, family, and school health
5. Cultural and creative industry involvement and life learning
6. Abilities to take care of children and disadvantaged groups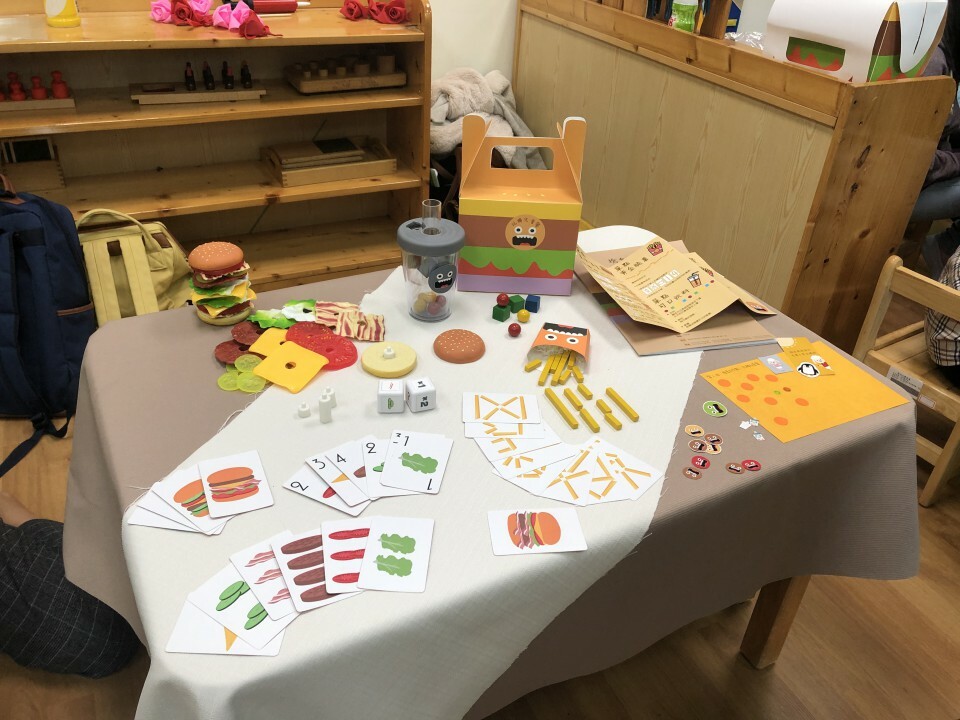 Creative Board Game Designed by Students
Innovation in Teaching
1. Service-oriented learning: We help students to develop and use "the service-learning register" and encourage students to develop humanitarian empathy.

2. Professionalism examination: We help students to prepare examinations that assess teaching capability based on an examination of core abilities and a further assessment through a story-telling competition. The purpose of these examinations is to promote higher quality in early childhood educators.

3. Secondary specialty development: We help to improve students' abilities to adapt to the market and to develop a secondary specialty via specially designed curricula.

4. Real workplace experience: We provide students' an environment which connecting with institutions related to early childhood education, and further enforcing the collaboration between industry and school, and increasing the opportunities for students to have internships and better jobs.
Research Development
    Faculty members in our department are experts in a variety of research areas, including early childhood education, music education, early childhood policy, instruction and curriculum, reading instruction, sign language, arts and drama, special education, early intervention, parenting supports, and sensory integration, etc.
    Professors also encourage students to develop their research plan depending on students' interests. Students also have opportunities to join professors' research team, learn to write research articles, or give presentations in conferences.
University-Industry Collaborations
    Our department keeps developing good connection and collaboration with industries related to early childhood, such as 
Dali Parent Child Center, Wu-feng Nonprofit Kindergarten, and e-BABY International Education Group, ...,etc. Faculty members can provide support and consultation to the industries, students can also do social services, volunteers, and internships in these institutions.