Department Introduction
Department Introduction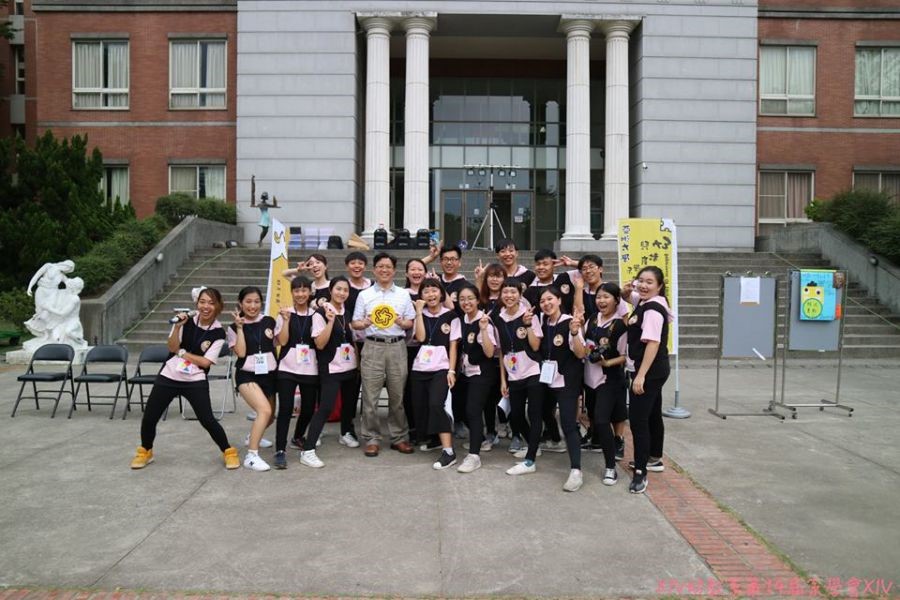 Background & Mission
The increasing role of parents in dual-career families and higher demand for women's employment brings many consequences in pre-school children education in Taiwan. The government officials pay much more attention to provide a better childcare and early childhood education program for supporting parents and children. Recently, the Ministry of Education is conducting a program called "the mid-term plan for the development of early childhood" in order to provide higher quality early childhood educators to fulfill the current needs. According to the policy of our country, the purpose of our department is to cultivate higher quality early childhood educators that master all aspects of child care.
Department History
The Department of Early Childhood Education is established in 2004, recruiti
ng two undergraduate classes each year. Currently we have approximately 360 students enrolling. In 2013, the department was accredited by the Ministry of Education as the certified educare giver training facility. In 2014, the department passed the evaluation of teacher education facilities by the Ministry of Education.

In order to strengthen the employment expertise of students, we have cross-disciplinary courses with departments in our university. In 2012, we established "Children Potential Development and Creative Design" cross-disciplinary course with Department of Creative Product Design. In 2015, we established "Children English instruction Program" with Department of Foreign Languages & Literature. In 2018, the Department of Foreign Languages & Literatures starts a Master's program in Teaching English to Young Learners.
Bachelor Program & Master Program
Bachelor Program
The department was established in 2004 and is a teacher training department approved by the Ministry of Education. The educational goals and literacy capabilities of this department are developed in accordance with the school's "health, care, innovation, and excellence" philosophy. Its purpose is to improve student literacy, in order to cultivate high-quality kindergarten teachers and educare givers, and contribute to early childhood education of our country. In order to effectively cultivate high-quality education talents in the department and meet the needs of the workplace, the department formulates development strategies in accordance with the school development plan and the development of the social development needs of the industry. The department also considers the guidelines of the Ministry of Education, the Ministry of Labor and other related early childhood education policies, to formulate the development goals, literacy abilities and curriculum planning of the department, as well as to build a complete curriculum and career map for students in their academic and career learning.
Master Program
The department was approved by the Ministry of Education in July 2020 to establish a master's program in the Department of Early Childhood Education, which will officially enroll students in 2021. The master's program of this department includes "preschool pedagogy and creative industry management" and "early intervention services for children with special needs" as two major directions and characteristics. It is expected to improve the curriculum and teaching literacy and research capabilities of kindergarten education and health service personnel, and cultivate the graduate students' professional knowledge in caring populations with special needs. The university also has an "artificial intelligence research center", a "3D printing center", and an "affiliated hospital", with advanced equipment and resources for "smart education" and creative design instruction.
Department
Goals
1. To provide early childhood educators a legitimate way to receive teaching experience while simultaneously pursuing a degree
2. To cultivate higher quality early childhood educators in order to meet the requirement of teacher and student ratio
3. To improve professionalism and creativity in early childhood educators
4. To enforce the connection between the local education system and the international education system
Department
Strengths
1. Ed
ucator preparation: After completing 128 hours of course work, the student will get a bachelor's degree diploma including 26 hours towards the educational program.
2. "Childhood Potential and Creative Design" as an interdepartmental program: The department has collaborations with the Department of Product Design to promote students' ability to develop teaching tools and toys.
3. English teaching program: The purpose of the program is to improve the students' capacity to teach in English and therefore raise their competitiveness while seeking future careers.
4. Establishing brand name and job security: The department has collaborations with many well-known education institutions in the middle part of Taiwan for increasing students' potential job opportunities.
5. Opportunities for participating in conferences and internships abroad: The department provides the students opportunities to participate in conferences and internships in different countries.
6. Certificates: By the time the students graduate, the students will have the opportunity to get licenses as early childhood educators, educare givers, and baby-sitters. Students that possess these licenses can find jobs in kindergarten, day care centers, after school care centers, or other related corporations.
7. Distinguished faculty: All of the full time faculty members of the Department of Early Childhood Education possess Ph.D. degrees. This is a rare phenomenon and uncommon in other universities with this department.
Core Emphasis & Objectives
1. Social communication and self-expression
2. Logical and multi-cultural thinking
3. Creative design to promote early childhood learning
4. Personal, family, and school health
5. Cultural and Creative Industry involvement and life learning
6. Ability to take care of children and disadvantaged groups
Innovation in Teaching
1. Service-oriented learning: We help students to develop and use "the service-learning register" and encourage students to develop humanitarian empathy.
2. Professionalism examination: We help students to prepare examinations that assess teaching capability based on an examination of core abilities and a further assessment through a story-telling competition. The purpose of these examinations is to promote higher quality in early childhood educators.
3. Secondary specialty development: We help to improve students' ability to adapt to the market and to develop a secondary specialty via specially designed curricula.
4. Real workplace experience: We provide students an environment which connecting with institutions related to early childhood education, and further enforcing the collaboration between industry and school, and increasing the opportunities for students to have internships and better jobs.
Research Development
Faculty members in our department are experts in a variety of research areas, including early childhood education, music education, early childhood policy, instruction and curriculum, reading instruction, sign language, arts and drama, special education, early intervention, parenting supports, and sensory integration, etc.
Professors also encourage students to develop their research plan depending on students' interests. Students also have opportunities to join professors' research team, learn to write research articles, or give presentations in conferences.
University-Industry Collaborations
Our department keeps developing good connection and collaboration with industries related to early childhood, such as 
Dali Parent Child Center, Wu-feng Nonprofit Kindergarten, e-BABY International Education Group, etc. Faculty members can provide support and consultation to the industries, students can also do social services, volunteers, and internships in these institutions.
Contact Us
Staff: Ms. Alice Chen
Address:
Department of Early Childhood Education (Office: Humanities & Management Building M303)
Asia University
No.500, Liufeng Rd., Wufeng Dist., Taichung City 413, Taiwan (R.O.C.)
FAX
:
(04)2332-1193
TEL
:
(04)2332-3456 ext. 5721, 5722
E-mail
:
ECE@ASIA.EDU.TW